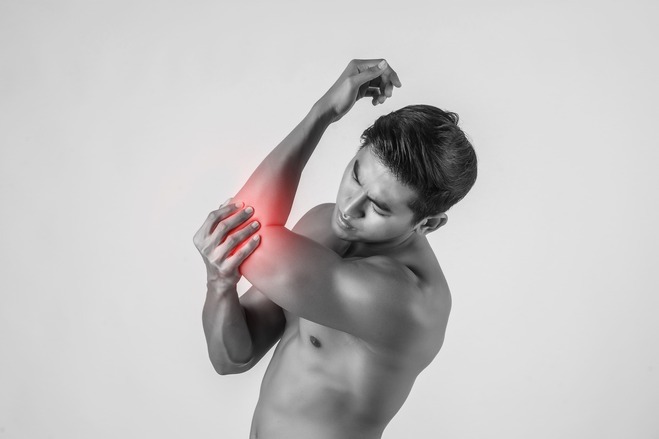 Elbow Services
Joint Revision Surgery (Complex Joint Replacement)

Elbow Joint Replacement

Elbow Joint Replacement

Ligament Reconstruction

Complex Trauma
The elbow joint provides us with the ability to perform many everyday functions with ease. They play an important part in activities such as lifting loads or even something as simple as driving. However, elbow injuries are often overlooked by many patients despite being prone to overuse and wear and tear. Elbow injuries can also be exacerbated with trauma.
Dr Dennis is a senior orthopaedic elbow specialist in Singapore who is experienced in diagnosing and treating elbow pain. His patients include many professional athletes. We offer same day appointments so that you can seek immediate medical attention for effective elbow pain relief.
Our elbow treatments are affordable and we also provide assistance with insurance and medisave claims.
Non-surgical options will always be considered first, in case of more severe injuries that require surgery. Dr Dennis is well-trained in minimally invasive techniques for lower risk and faster recovery
Prior to recommending treatment options for your elbow injuries, a proper clinical evaluation will be done by Dr Dennis. Imaging modalities such as X-rays and/or MRI may be required depending on the clinical history and examination by Dr Dennis. These can be done within the same building and on the same day. Contact our elbow specialist in Singapore today.
AT THE ORTHOPAEDIC CENTRE
WE ARE COMMITTED TO PROVIDE PERSONALIZED, COMPREHENSIVE CARE FOR YOU
Same Day Appointment
Attentive and Conscientious Team
Minimally Invasive Keyhole Techniques
MOH-Compliant Transparent Pricing
We are open for emergency appointments to treat you as soon as possible. Get in touch with us today through 6690 4932 for a personalized assessment, or complete the form below.